The SMB connector was developed in the 1960s, it is a kind of RF coaxial connector and smaller than the SMA connector.
There are two different impedances of SMB connectors: 50Ohm and 75Ohm, divided into male and female. With snap-on connection and have excellent electrical performance, electrical performance can be from DC to 4 GHz.
What is the difference between the SMB plug and SMB socket?
As an industry rule of thumb, we always say plug = male, socket = female. However, the SMB connector does not follow this rule.
The SMB plug has a female pin in the male head, as to the SMB socket, its pin is a male pin.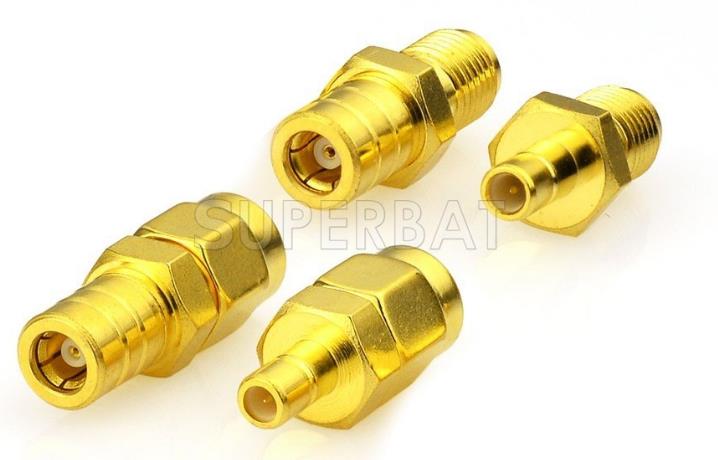 The SMB connectors are snap-on type connections that are relatively small, push them together to mate and then pull them apart to unlock.
The SMA connectors are threaded, we need to screw them together and then screw them down to disconnect. SMA connectors are more common and easier to get and more mechanically reliable, so most people prefer SMA connections.
The SMB Connector is snap-on and the SMA is screw, this makes the SMB Connector slightly smaller than the SMA, but the main difference is the connection/disconnection. The screw connector makes the mechanical connection stronger and if the cable has some strain, it will not break. On the other hand, if you need to connect or disconnect more frequently, the snap-on type like SMB is more convenient, you can ensure that there is no tension on the cable but equivalent in electrical performance.
SMB coaxial connector is a small snap-on type RF coaxial connector, which has the characteristics of small size, light weight, and excellent electrical performance. SMB coaxial connectors are suitable for connecting coaxial cables in high frequency circuits of radio equipment and electronic instruments. In wireless equipment, it is often used to connect E1 transmission cable to DDF small transmission box of base station.
Superbat has been specialized in RF coaxial filed for over 10 years, mainly supply various RF adapters & Connectors and offer customized service as to buyer's special requirement. Should you have any need or inquiry, welcome to Contact us.