The RF coaxial connector's pin is one part of the connector' s important components. Its primary function is to contact the device to interconnect the connector pin that produce conductive transmission information. The electroplating process of the connector pin is very important, most of the connectors' pins are the gold-plated.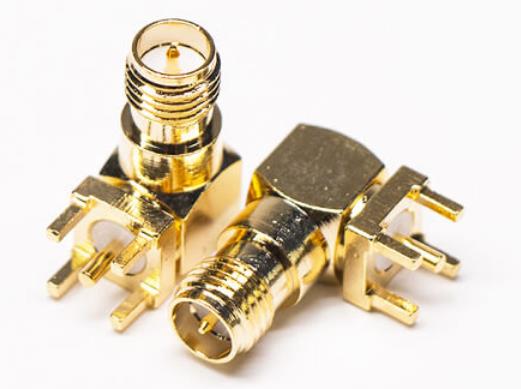 Below are the reasons why the RF coaxial connectors' pins need electroplating and gold plating process:
1. If the connector pin is not subjected to the electroplating gold plating process, the signal and conductivity may cause instability.
2. A good connector pin plating process will be gold-plated because goldplated can improve electrical conductivity better and high thermal performance, as well as the oxidation and corrosion.
3. The connector pin performs the electroplating gold plating process, increase the service life. The thickness is greater, the effect is more obvious.
Therefore, the advantages of the connector pin for electroplating gold plating are very high and other electroplating processes are not expensive, or have short life and are not resistant to plugging.
Our this article has described the reason why the connector pin needs electroplating gold plating process is introduced here. For more connector, welcome to visit our web: www.rfsupplier.com.
Superbat has been specialized in RF coaxial filed for over 10 years, mainly supply various RF adapters & Connectors and offer customized service as to buyer's special requirement. Should you have any need or inquiry, welcome to Contact us.